Solar Panel Mounting Options: Solar Panel Roof Mount
Solar panel roof mounting
Solar panel systems include four primary components: Solar modules, racking to hold the panel, a mounting system to support the panels, and wires to connect the system components.
Solar panel roof mounts are important in the installation process. They do not typically have a significant impact on your solar system's performance, but they are often necessary to properly mount and secure the solar array.
Solar panel cost can vary depending on the type and size of the roof, location, and local regulations. Always be sure to speak with a professional who is able to help you decide what your best option is for mounting your solar module.
Solar panel mount options
Ground Mounts
The electrifying energy of the sun is one of the most valuable resources on Earth. To use this resource more efficiently, you can mount a solar panel on your roof and connect it to a ground mount system. This provides an efficient way to harvest electricity from the sun's rays without having to be in direct sunlight.
The ground mounts are easy to install and provide a low-cost, affordable option for your electrical needs.
Pole Mounts
The pole mount is a popular mounting method for solar panels. It's advantageous in that it allows the array to be raised off the ground, which can help with production during seasonal changes.
Pole mounts are also popular in remote off-grid applications because they provide access to better angles than roof mounts do.
Roof mounts
A roof mount solar panel is a way to use space on the roof that would otherwise not be used. They are typically cheaper than traditional rooftop-mounted panels and offer more sun exposure than other options.
Types of solar panel roof mounts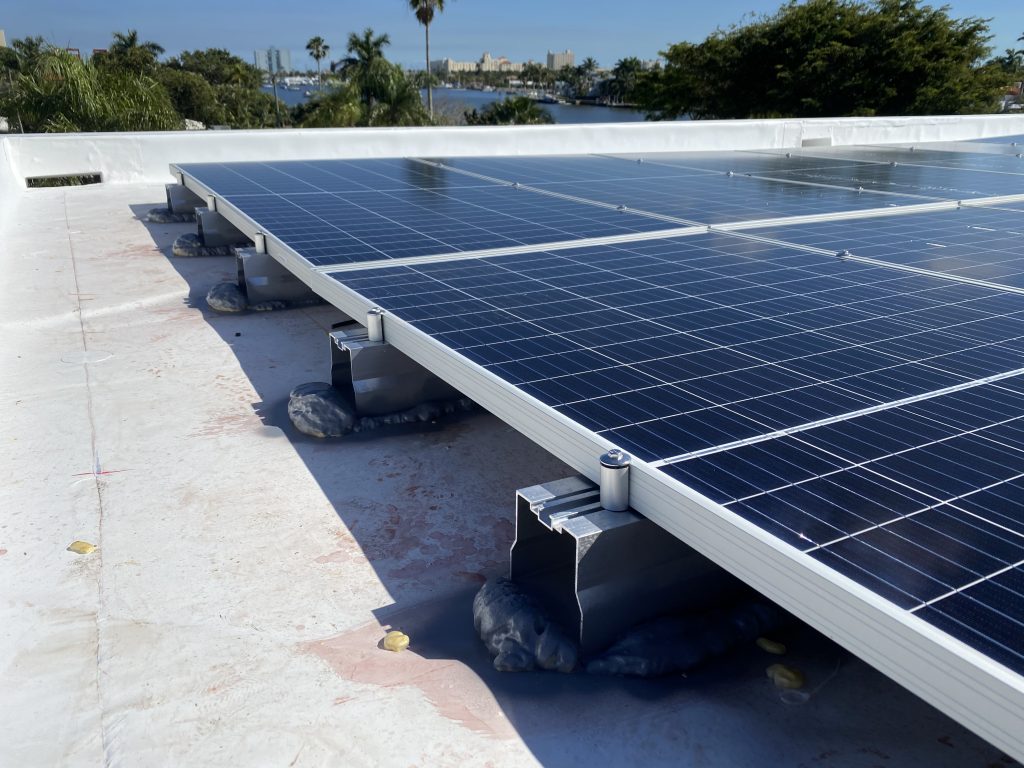 Roof rack solar panel mounting
If you have a roof rack, attach the solar panels to it. If you have a flat metal/fiberglass roof, utilize VHB tape installation methods (preferably utilizing "drill-less corner mounts") If you have a rubber roof, screw-in z-brackets and lap sealant should be used.
Solar panel tile roof mounting
Installing solar on a tile roof necessitates a distinct technique, but it is doable. Once the space around the mounting brackets has been sealed, flashing is installed to prevent water from entering through the roof's penetrations. The tiles must be removed while installing solar panels on a tiled roof.
Solar panel metal roof mounting
For metal roofs, make sure you have a flat surface to attach to the solar panel mount system. Attach the hardware using screws and sealant for all penetrations.
DIY solar panel roof mounting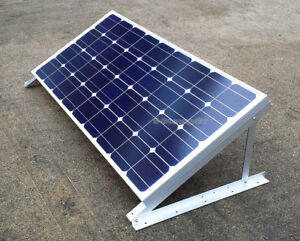 If you are looking to install solar panels on your house, one of the best ways is installing mounts. Installing a racking system for mounting solar panels is relatively easy and can save you money in the long run.
As the solar panel mounts are DIY projects, they can be complicated. Not all kits come with racking systems. However, you can buy the individual components separately to make a complete rack system that's easy to assemble and install on your own.
Roof Mount: Pros and Cons
The roof mounts are one of the best options to take advantage of unused space on your roof. They utilize this space by installing solar PV without compromising the structural integrity of your home. However, you must consider the age and condition of your roof as well as solar impacts on your warranty.
There is less chance that something will accidentally damage the panel mount, making it a safer option for homeowners who don't want their costly investment damaged in any way.
Where to buy solar panel mounts
A solar panel mount is a type of mounting solution used on the roofs of buildings for placing a photovoltaic (PV) panel. The main parts are a support structure and a bracket, which mounts from the roof to the support structure.
You can buy solar panels mounts from many manufacturers around the world. If you're ready to purchase high-quality solar panel mounts, then there are numerous places where you can do that. The thing is that most of these retailers use 3rd party sellers or they have their own online shops where they sell mounts and other related products.
Unirac vs. IronRidge: solar panel mounting systems for your roof
The two most popular solar panel mounting systems are Unirac and IronRidge. A solar panel roof mounts from IronRidge is more expensive than a solar panel roof mount from Unirac. However, a solar panel roof mounting from IronRidge can be easily removed by a homeowner whereas a solar panel roof mounting from Unirac cannot be removed without a professional contractor's assistance.
If you would like to know if we can install solar and put thousands of dollars in your pocket for doing it, use the form below to submit your electric bill for a no cost, no obligation evaluation.