Solar Contractors Near Me | Best Solar Companies – Installers | Solar Panel Installation New Jersey
Solar contractors near me
A solar contractor is someone who carries out solar panel installation. This person can be an individual or company and install different solar panels in homes and electric systems. They have extensive training on installing these panels safely, especially if they are being put on rooftops or other areas that may not be accessible. They also know how to safely wire and connect the panels properly so that the system works correctly and delivers enough power for a home.
If an individual wants to add solar panels onto their roof, they will need to find a local solar contractor who can do this job. For anyone living in an area where there are many solar systems or companies, getting a few quotes from different contractors is the best thing that they can do.
Solar Energy World
Solar Energy World is a top installer of solar energy systems on the East Coast, servicing residential and commercial customers in Maryland, Pennsylvania, New Jersey, Virginia, the District of Columbia, and Florida. Solar Energy World provides a variety of financing and leasing options to make solar energy more accessible to everybody. From large-scale commercial solar to small residential rooftop systems, the company prides itself on its ability to do it all.
New Jersey Solar Power
New Jersey solar power has expanded rapidly, rising from less than 50 megawatts (MW) in 2007 to over 2,800 MW in 2018, accounting for 4.17% of the state's electrical usage. A Renewable Portfolio Standard, which requires that 22.5 percent of Nj solar energy come from renewable sources by 2021, as well as one of the most favorable net metering rules in the country, alongside Arizona, allow unlimited customers of any size array to use net metering and generate more energy than they consume during peak demand hours. Solar Renewable Energy Certificates (SRECs) are the main mechanism by which New Jersey regulates solar power.
New Jersey's generous net metering rules allow users to generate more electricity than they use during peak demand hours, and receive credits for any excess power sent back to the grid. These credits can then be used at a later time when the supply of available energy might otherwise be low. Although SRECs are decreasing in price, there are still many places throughout the state where installing solar panels does not make financial sense without rebates or tax incentives.
The Nj Clean Energy Program offers energy efficiency services through five key initiatives:
building code & appliance standards
incentives for energy-efficient technologies
demand-side management (DSM) programs
low-income home weatherization
training & workforce development.
The NJCEC offers incentives for renewable sources of energy, including wind, solar, biomass, geothermal, landfill gas, and municipal solid waste.
How to find the right solar installation company
As a homeowner, you probably want to save money on your energy bills. But with so many different options out there for solar contractors, it can be hard to know where to start. Here are some things you should consider before choosing the right company for your house:
What kind of equipment do they use?
The equipment quality will determine how long the system will last and how much electricity it can generate.
Are their prices competitive?
You don't want to choose a company that doesn't have competitive prices because this may mean they're not as experienced or knowledgeable about what's best for your home. Make sure you ask them what type of warranty they offer so you know if an insurance policy backs their work.
How long have they been in business?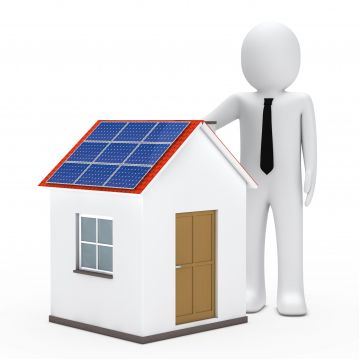 You may want to go with an expert company with at least ten years of experience under their belts for solar contractors. This means they'll be able to handle the installation process more quickly and efficiently.
What type of training do they have?
If you hire a solar installer near you, make sure they have an excellent level of training. This will ensure that your system is installed correctly and exceeds all safety standards in your area.
How many customers do they serve?
If you're looking for solar contractors near you, then make sure the company will be able to handle the solar panel installation on your home. If their customer base is too low or nonexistent, they might not have enough resources or workforce to get the job done.
How much do they charge?
The best company for solar repair will be able to install a quality system at a price you can afford. While price is important, make sure the quote includes labor costs to permits and safety inspections.
What's their warranty policy?
A reputable company should offer a warranty policy that includes parts and labor. This will protect you in case something goes wrong with the installation.
Why work with solar panel contractor in your area?
Hiring local contractors is typically the best way to go if you're looking for a quality company to install your solar system. Not only do these companies have experience in installing systems like yours, but they know the area's regulations and code requirements. This means you can trust them to handle everything from installation to inspection without any problems.
So before you choose solar contractors that will do the job, make sure you do your research! Take a look at their equipment, training levels, permits, and insurance policies so that you feel comfortable with your decision.
Contractor Warning Signs
As mentioned above, for homeowners looking to hire excellent local solar providers, there are certain things that they should look out for before making an appointment. This process is relatively easy for some individuals, and it won't take more than a few phone calls to find the right company. However, others may need to do some extra digging to ensure that they don't become a victim of contractor fraud.
If you're trying to choose a reliable local solar company, look for these warning signs before hiring:
They answer too quickly or don't answer at all
One of the biggest red flags when it comes to hiring a contractor is getting in touch with them. If homeowners have a hard time getting ahold of their potential contractors, they should take this as a sign that something might be wrong. Solar companies don't typically work on commission, so they shouldn't mind answering some questions about their services. If they are constantly unavailable, they may be taking on more jobs than they can handle.
Choosing a company that is easy to get in touch with is essential because it allows you to ask them about their background, qualifications, equipment, and insurance policies before hiring them.
They're vague about their pricing.
If a solar contractor tells you that their price is "competitive," this is not good. A professional should tell you how much it will cost before working with your home and the installation process. If they do not want to talk about anything, it can be because they may be hiding something.
They don't have proper training.
It is easy to tell if local solar installers are qualified by looking at their education and experience. If they are not qualified enough, then you might be paying for something that will never happen.
They don't carry liability insurance.
If your installer does not have any liability insurance, this is a big red flag for you. If someone gets hurt or property damage happens during installation, you will be protected if they have this insurance. You can ask your contractor if they have this type of coverage before you decide to hire them.
They don't perform necessary safety checks.
Before hiring a company to do your solar installation, ensure that they inspect for electrical wiring and chimney clearance. If they don't, you might not want to hire them because it means they don't care about your home or their employees. You can also ask them if any of their clients have had accidents with them before, so then you can avoid hiring that company.
They don't have any reviews or testimonials.
A reliable contractor will have plenty of reviews and testimonials to show you. They should be happy to let you know about their past clients so that you can call them up for references, but they shouldn't force the issue if they are not interested. If you cannot find anything on your own, they are probably not the best choice for you.
After all, it only takes a few minutes to spot warning signs, but it could take years to repair the damage caused by a bad solar installation.
Why choose a local solar installer?
The benefit of working with a local solar installer is that they will know your area's building codes and requirements for installing a new solar panel system. This means you won't have to worry about whether or not their work meets the standards set by your municipality. Local companies also tend to be more efficient at completing tasks because they're familiar with the area's regulations.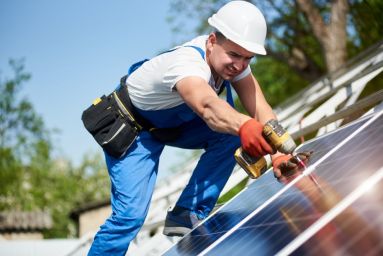 Lower prices
When you're looking for a new solar panel system, finding the right price is going to be crucial. Local contractors will typically have lower prices because they don't have to factor in travel costs or driving between jobs.
You can save even more money by contacting multiple companies at once and asking each one to provide an estimate based on your information.
Experience
Another benefit of working with a local solar installer is that they have plenty of experience installing systems like yours. Whether you're looking for rooftop or ground-mounted panels, these companies can help you get the right solar panel system at the best price. They've also likely helped homeowners in your area install solar energy systems in the past, which means they'll be able to finish your project quickly and efficiently.
Quick turnaround time
Since local solar installers don't have to travel between job sites, they have quicker turnaround times than other solar companies. On average, these contractors can have a new solar panel system up and running in about ten days. They may also have less staff turnover, which means their employees are more familiar with your solar panel system and community.
Access to support
A local solar company will provide you with all of the support you need after solar panel installation is complete. Whether it's information about how to get discounts on energy or advice for dealing with possible problems in the future, you'll get the peace of mind knowing your provider is just a phone call away.
Why Choosing the Right Solar Installer is So Important?
The quality of work put forth by your solar installer is the most important aspect of your solar installation. An inverter malfunction or dirty array can not only shorten your solar energy system's lifespan but will also increase your electricity bills. This means it is important to hire someone with the right training and tools for the job. Not only will they be able to repair your system if something malfunctions, but they'll also be able to spot problems before they occur.
How To Compare Solar Companies and Receive Solar Quotes Online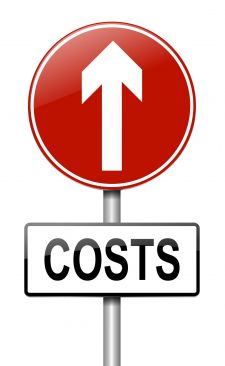 When you're looking for a solar installation company, it's important to compare the options available to you. You can receive solar quotes online from several different solar panel installation companies. When you receive a quote from solar energy installers, it's important to make sure that you're comparing apples to apples.
Some things to look for when comparing solar quotes online:
Size of the system
Brand of the system
Price of the system
Financing warranty options
It's important to consider all of these factors when choosing a solar company. Make sure to ask questions and get all of the information you need before making a decision. An informed consumer is a smart consumer.
What Should I Expect from My Solar Panel Installation?
You have done it! You have finally had enough of the high costs associated with energy usage. With the help of one of the many local solar companies, you are now on your way to saving money and doing something good for the environment. However, once everything is installed on your roof, you may wonder what you should expect from your solar panel installation. Here are some things to keep in mind as you transition into a new lifestyle path for both you and our planet:
About Your Solar Panel Installation
The goal of every solar company out there is to provide homeowners with professional service that leads to the customers' satisfaction. As such, they will explain everything about your solar panel installation process before anything has even been laid onto your rooftop. It is important that you understand all of the ins and outs of such an installation so there are no surprises later on.
As mentioned earlier, it is always best to be informed about your solar panel installation before one has even been done. This way, there will not be many unreturned phone calls or unanswered questions later on in the process. You can easily get a detailed explanation from any of the top solar companies out there through their websites and company representatives.
FAQ: Solar Installers Near Me
A solar installation is an important purchase, so it is important to compare different installers near you. This FAQ list will provide information on how to select a reliable installer.
1) How do I find reputable installers in my area?
The Solar Energy Industries Association has a directory that provides quick links to all of the State Solar Industry Associations across the United States. Each state's association will have information about solar panels including which companies are reputable in your area. There are also directories for specific countries and states.
2) How can I make sure I'm getting a good price?
When comparing prices among installers, ask questions such as whether or not there are any hidden costs involved with their offer, what type of warranties are being given, and what it will take to receive the rebate.
3) What are standard terms in sales agreements?
A standard sales agreement includes information on warranties, rebates/incentives, and additional costs. A warranty will ensure that you receive full coverage if something unforeseen happens with the solar installation during its first few years of use. Be sure to inquire whether or not this includes parts or labor. Rebates and incentives can significantly reduce the initial cost of your project depending on what type of system is best suited for your home's size and energy needs. Any additional costs should be outlined before signing any contract, such as delivery fees for large components, taxes, etc.
4) What precautions should I take during installation?
Make sure you monitor all activity surrounding the installation by asking questions about how long it will take and who will be involved throughout the process. If possible find someone to help keep an eye on things; consider hiring a neighbor if they are willing to help. If you know someone with experience in installing solar panels, your installer may allow them to watch and ask questions during the process. The more informed you are the better prepared you will be for any issues that arise.
If you would like to know if we can install solar and put thousands of dollars in your pocket for doing it, use the form below to submit your electric bill for a no cost, no obligation evaluation.