Tesla Roof Tiles | Solar Roof Tesla
Tesla Roof Tiles
Tesla is a company known for its innovative technology and forward-thinking designs. In 2016, they unveiled their newest product: Solar Roof tiles. These solar roof tiles Tesla is designed to collect energy from the sun and convert it into power for your home. Not only are they a great way to reduce your energy bills, but they also look great!
Tesla's Solar Roof tiles come in four different styles: textured glass, slate glass, Tuscan glass, and smooth glass. They are made of tempered glass and are very durable.
Tesla Roof Tiles will continue to provide clean energy for your home for years! The Tesla roof tiles are a significant solar investment, especially when you consider that you'll have to tile your whole roof! Solar Roof costs around $21.85 per square foot for the average homeowner.
Tesla solar roof tiles cost
Tesla solar roof tiles cost $21.85 per square foot and are made up of tempered glass, which allows the tiles to be used as part of a roof design with tiles made from other materials.
Tesla's Solar Roof costs more than installing solar panels. However, Tesla is a leader in the industry and its products are innovative and beautiful. If you are looking to make your home stand out, then solar roof tiles might be the right choice for you.
If you are interested in installing a Tesla solar roof, be sure to factor in the cost of labor. Installing a Tesla solar roof can be a complex process, and it is best to leave the installation to the professionals. If you hire a contractor to install your Tesla roof, make sure they are certified and experienced with the product.
Tesla Powerwall
Tesla Solar Roof is a solar-powered roofing system that combines with the Powerwall to generate power and back up your home during grid outages.
Tesla Powerwall is a family of battery systems that store your solar energy for backup protection and so keep your power on even if the grid goes down.
FAQs Tesla PowerWall
Here are some of Tesla powerwall faqs:
How much is a Tesla powerwall?
The Tesla Powerwall has a list price of $8,500 before installation. The cost of a Powerwall battery is $7,500 alone, and the accompanying hardware cost of $1,000.
How long does it take to get a Tesla Powerwall?
Installation time will be determined by the size of your system and the number of electrical changes that need to be made. The installation of a Powerwall takes a full day to complete.
What is the Tesla powerwall warranty?
The Tesla Powerwall warranty is 10 years or 100,000 cycles. A cycle is defined as either discharging from full to 0% and then charging back up to 100%, or discharging from 0% to full and then charging back up to 100%.
What is the life expectancy of a Tesla powerwall battery?
The Powerwall's lifespan is comparable to that of other lithium-ion batteries – it will be able to operate at 70% capacity after ten years. The way you run your Powerwall will affect how long its battery lasts.
The Tesla Solar Roof and Powerwall are a great way to reduce your energy bills and increase your home's security. Tesla solar inverter is also an essential part of a solar roof system. It converts the DC power from the solar PV modules into usable AC power for your home. You can also use it to monitor and manage your solar roof system.
Solar panels vs Tesla solar shingles
Pricing and Savings Estimates
You'll need to consider several factors when deciding to install solar panels vs Tesla solar shingles. The first factor is your climate zone. Solar panels are only practical in places where it's sunny enough for solar panels to produce at least 5 hours of full sunlight per day (known as the 'solar zone').
Your second factor should be to compare the cost of installing Tesla solar roof tiles vs conventional solar panels, as well as the cost of energy produced by both solar roof systems.
Finally, you'll want to know how long it will take for either system to pay for itself. Keep in mind that savings estimates are based on several assumptions. These include the length of time you own your home and the cost of electricity where you live.
Which installation method is best?
Solar roof tiles are installed directly on your roof, while solar PV panels are attached to an aluminum rack system that's mounted onto your rooftop. Tesla recommends hiring a professional installer who specializes in solar panel installation versus attempting to install solar roofs by yourself.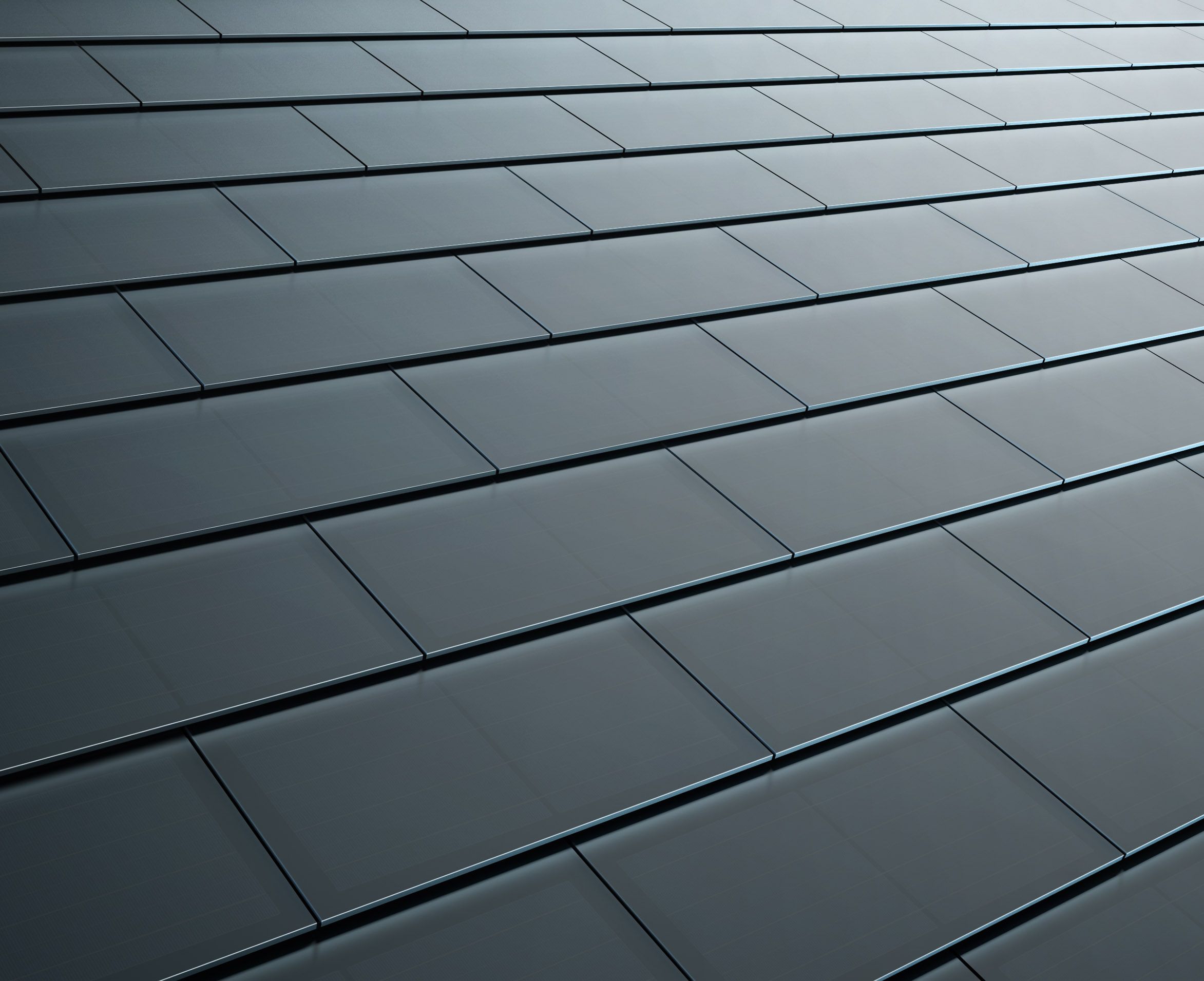 The design of both products is aesthetically-pleasing—there's no denying that! But if you're looking for the most energy production per square foot, traditional rooftop solar panels will likely produce more energy than Tesla solar tiles.
Mobility and longevity
Solar roof Tesla is designed to last longer than traditional solar panels. The company guarantees the tiles for "infinity", or a minimum of 30 years.
Traditional solar panels typically have a lifespan of 20-25 years. So, if you're not planning to stay in your home for more than 20 years, traditional solar panels will be a better option.
Tesla Roof Tiles Pros and Cons
The Tesla solar roof tiles are a great way to get clean, renewable energy for your home. But there are some pros and cons to consider before making the investment.
Here are the pros:
Solar Roof will continue to produce clean energy for your home for years
The tiles are beautiful and will add value to your home
Tesla is a trusted company with a good reputation
And here are the cons:
The tiles are expensive, especially when you consider that you'll have to tile your whole roof
Solar Roof costs around $21.85 per square foot for the average homeowner
The installation process is complicated and can be difficult for the average homeowner to do themselves
You may not be able to get a tax credit for installing solar roof tiles, depending on your location
Overall, the Tesla solar roof tiles are a great investment if you're looking for a way to get clean solar energy and add value to your home. But be sure to weigh the pros and cons before making a decision.
Tesla Solar Roof FAQ
What is the production of solar roof tiles?
The production of solar roof tile is a continuous process. The tiles are made of glass and are coated in a special material that allows them to absorb sunlight and convert it into energy. The tiles are then placed in a specialized machine that assembles them into panels. Once the panels are complete, they are shipped to the customer's home.
How long does it take to install?
Once you order your solar tiles, a representative from Tesla will come to your home and guide you through the process of choosing which style of tile is best for your roof. You can choose between two styles: Smooth or textured glass tiles, or a combination of both. The process takes around 1-3 days depending on the size of your home.
What happens during installation?
To install solar roof tiles, the crew will remove any existing shingles and install a strong mounting base for the new solar roof system to sit on top of. They'll also have to drill holes into the roof to accommodate wiring for each solar PV panel that's being installed onto it.
How long do solar shingles last?
Tesla's shingles are designed to last for decades. The tempered glass is incredibly durable and can withstand even the harshest weather conditions. The solar cells inside the tiles are also protected by a layer of film that's designed to keep them in optimal condition for years to come. Tesla warranty solar roof tiles for as long as you own your home.
Why Tesla Solar Roof?
Tesla roof tile is a new type of shingle that looks like a traditional asphalt shingle – but acts as a durable, low-profile solar PV panel. It has been designed from the ground up to blend with your home. With four beautiful designs, Tesla Solar Roof provides an elegant and affordable solution for all new rooftops.
In addition to their regular Solar Roof product line, Tesla now offers a community solar roof option. This system is designed for those who want the benefits of solar energy but don't want or can't install solar panels on their own roofs. The community solar roof allows you to subscribe to a portion of a larger solar array that's installed in your area. You'll receive credits on your electricity bill for the energy produced by your share of the array, and you'll never have to worry about maintenance or repairs.
If you would like to know if we can install solar and put thousands of dollars in your pocket for doing it, use the form below to submit your electric bill for a no cost, no obligation evaluation.