Solar Vents for Roof: Things to Know About Solar Roof Vents
How do solar vents for roof work?
A high-power solar roof provides a simple and reliable means of solar powered ventilation that allows you to keep your home cooler in the summer – and warmer in the winter.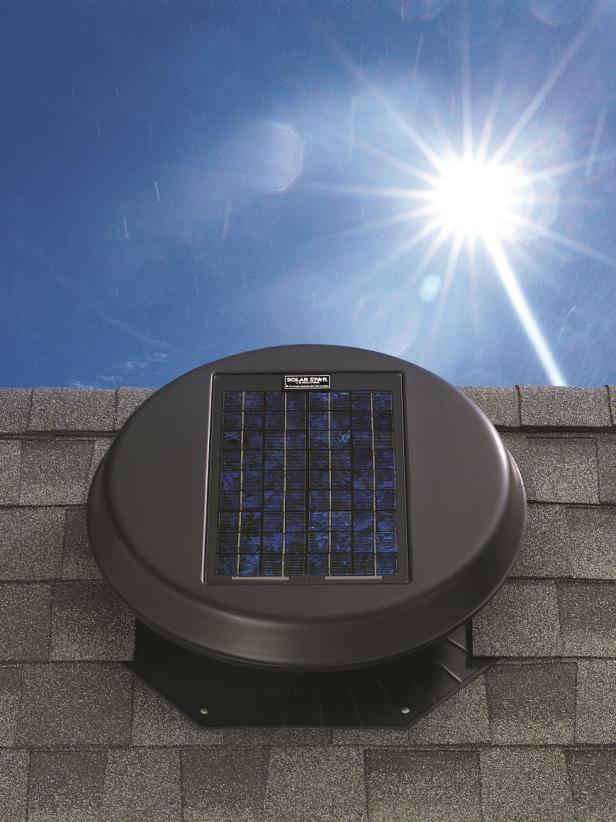 Solar powered attic
This is a new technology that has been developed that can take advantage of sunlight to power an attic fan 24 hours a day. This attic fan is installed on the roof and has a solar panel that converts sunlight into electricity. A DC motor run by this electric energy is used to turn a propeller in the fan which will draw air out from the attic space.
The solar roof vents work best on roofs that are at least 30 degrees on the roof, but the fan can be installed on roofs that are steeper. The generator is watertight, so it will work in any weather conditions.
Solar powered attic fans installation requires 5-6 hours for completion, and it can be mounted on top of the roof or in a gable.
Choosing the Right Solar Attic Fans for Your Home
If you want to truly find a way to save money while maintaining or even adding value to your home, then it's time that you looked into purchasing solar attic fans. Solar attic fans are the future of energy efficiency and they're one of the best investments that a homeowner can make. These types of fans will help reduce the air temperature in your attic, which in turn helps keep your entire home cooler and can save you money on your energy bills.
Solar Gable Fan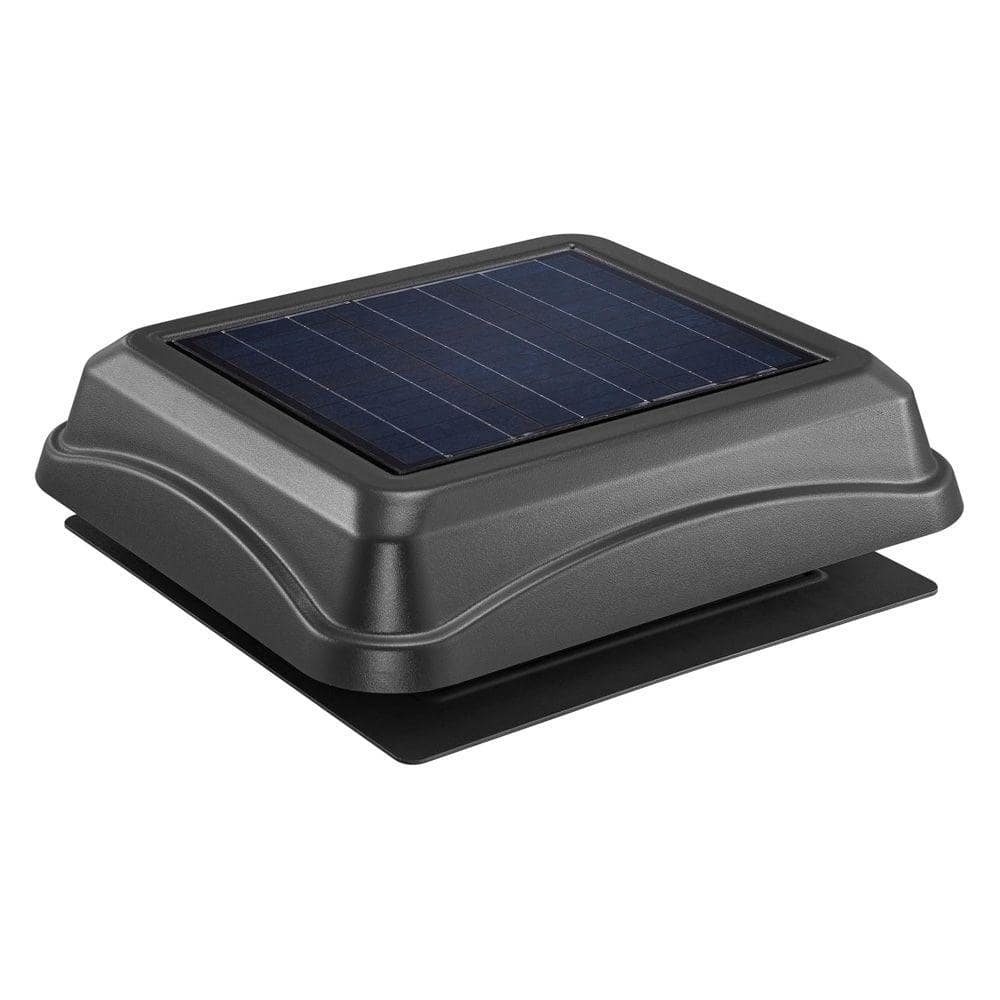 If your house has a gable vent, gable-mounted attic fans solar may be the best option for you. A solar gable fan is an efficient way to cool your attic. It's also the most affordable option available since it doesn't require you to modify your roof or any of your home's exterior design elements. As long as you have a little extra space on your gable, this is one of the best ways to reap the benefits of using solar power to cool your attic, including reducing the temperature within your attic by up to thirty degrees.
Solar gable fans are small in size with flexible blades, so it's very unlikely that someone would notice them on top of your roof even though it is imperative that you place the fan where it receives direct sunlight whenever possible.
Roof-Mounted Solar Attic Fan
Roof-mounted solar attic fans are some of the most popular on the market today. They work by drawing air out of your home and up through your roof, which keeps it cooler inside as a result. The benefit of using this type of fan is that they can provide more power as compared to gable or side vents, as they have a larger fan blade.
The downside to roof solar attic fan, however, is that they can be more expensive and can be difficult to install. In addition, they may not be the best option for homes with low-pitched roofs.
Portable Solar Fans for Attics
If you are looking for a solar fan that is easy to install and can be moved from one attic to another, then a portable solar attic fan might be the best option for you. These fans are typically smaller in size and can be installed in just a few minutes. Plus, because they are portable, they can be taken with you when you move homes if you want to take your solar fan with you.
One of the major benefits of portable solar fans is cost. These units are typically less expensive than their fixed counterparts, but they do vary in price depending on the brand and wattage that you choose. The more powerful the unit, the more it will cost. However, you should be able to find an affordable unit if you do your research.
Other Factors to Consider
Not all solar attic fans are created equal, and there are a few factors that you'll need to consider before making your purchase.
The first is wattage. This refers to how powerful the fan is and will play a major role in determining how well it performs. The more powerful the unit, the more energy it can collect during the day and produce airflow at night. However, you don't want to go too high on the watts because these units will cost more money.
Another factor to consider is whether or not the solar fan comes with an integrated battery. These batteries will help the unit run at night if it doesn't get enough sunlight during the day. Plus, if you live in a cloudy region, these batteries will help ensure that your fan stays operational for as long as possible. A unit without a battery typically costs less, but you may need to purchase one separately.
Finally, you'll also want to consider the size of your attic. Some solar fans are designed for smaller attics while others are meant for larger ones. Make sure to choose a fan that is the right size for your space to ensure that it performs as expected.
Best Solar Attic Fans Reviews
Solar attic fans are a great way to keep your house cool in the summer and can even save you money on your energy bills. But with so many different solar attic fan brands and models available, it can be hard to know which one is the best for your needs.
Here are some of the best solar attic fans reviews on the market and what makes them so great.
Remington SolarAttic Fan
The Remington solar attic fan is a great option for those looking for a high-quality, durable fan. It is made of heavy-duty materials and features a powerful motor that can move up to 2000 cubic feet of air per minute. It also has a built-in thermostat that automatically turns the fan on when the temperature reaches 80 degrees and turns it off when it drops below 65 degrees.
Yellowblue Solar Attic Fan
Another great solar attic fan is the Yellowblue model. This powerful, durable fan features three different speed settings, allowing you to adjust it to your needs. It can cool up to 2500 square feet of air per minute and automatically turns on when it gets hot outside, thanks to its built-in thermostat. Unlike other fans, the Yellowblue solar attic fan can also be used to heat your home in the winter.
US Sunlight Solar Attic Fan
The US Sunlight solar attic fan is a great option for those that want a high-quality option that can be installed in almost any home. It features a sleek design and its low profile means you won't have to worry about it looking ugly mounted on your roof. Additionally, it has a built-in thermostat that automatically turns the fan on when it gets warm outside, so you don't have to worry about coming home to a hothouse.
Natural Light solar attic fan
The Natural Light solar attic fan is a great way to reduce the heat in your home during the summer. It installs easily and quietly in your attic and starts working immediately to move hot air out of your home. The fan is powered by solar energy, so you can enjoy the benefits of cooling your home without using any electricity.
The Natural Light solar attic fan is a great way to reduce your home's heating costs during the winter, as well. It pulls warm air from your house and moves it outside so you can keep the inside of your home more comfortable without having to use energy from your furnace. It is also built with safety in mind. The fan has a built-in thermal sensor that will turn the fan off if it gets too hot, so you can be sure that your fan is always working safely.
Attic Breeze
Attic Breeze solar attic fans are the best option for homeowners who want to install a solar-powered ventilation system. They offer the most airflow and can be installed in minutes with no mess or fuss. The product also boasts superior performance, durability, and technology that is unmatched by other brands on the market.
With more than 100 years of experience in making America's leading ventilators, Attic Breeze offers a wide selection of products to choose from including attic fans, solar attic fans, roof vents, and air ventilation products.
Pros and cons of solar roofing vent
Solar vents are a great way to improve ventilation and cooling in your home while reducing energy costs. This is accomplished by using the sun to heat up the air inside the vent, which allows it to rise and escape through the top of the vent. As fresh air enters, it creates a natural airflow throughout your house, which can help keep your rooms comfortable and energy bills low.
There are a number of different solar vent designs available, each with its own advantages and disadvantages. Some vents can be installed on the roof itself, while others can be mounted on the wall or even indoors. It is important to choose a design that is compatible with your home's architecture and climate. Note that some models require drilling through your home's exterior, so be sure you're comfortable with the installation process before making a purchase.
When shopping for solar vents, it is important to consider both your home and climate. Vents come in a variety of sizes, so choose one that is appropriate for your needs. You also want to make sure that the design of your vent will allow it to capture sunlight from the appropriate angles throughout the year. Additionally, you need to consider where the air is going to be entering and escaping from inside your house.
Pros
Installation-free, no tools required
Reduce energy costs by increasing ventilation
No batteries or electricity required
Available in a variety of styles and designs, for both roof- and wall-mounted installation
Designed to be unobtrusive and blend seamlessly with the exterior of your home (unlike air conditioners)
Cons:
Not a lot of airflow
Installation requires some tools and a certain degree of comfort with exterior home maintenance
Can cause problems for pets and children, if not designed properly
The installation poses some risk to the building materials underneath the vent (including your roof)
Requires a clear, unobstructed area for installation
Solar roof vents offer a number of advantages over traditional ventilation methods, including reducing energy costs and increasing airflow. However, it is important to consider your specific needs before making a purchase. Be sure to choose a vent that is compatible with your home and climate, and is designed for easy installation. Solar vents are an excellent way to keep your home comfortable and your energy bills low, so take a look at a few models and choose the one that's right for you.
If you would like to know if we can install solar and put thousands of dollars in your pocket for doing it, use the form below to submit your electric bill for a no cost, no obligation evaluation.