Solar Panels House Insurance | How To Get The Best Homeowners Insurance And Save Money On Solar Panels
Do solar panels affect your house insurance?
Most rooftop solar panel systems are covered by standard homeowners policies, and this doesn't change your insurance plan. However, you may need to increase the amount of coverage on your home to account for the cost of the solar panel system, which then increases your premium.
Solar energy system coverage is usually included in the same policy as your other home coverage, so you don't need to worry about a separate solar-specific policy. Installing solar panels on your home doesn't mean you have to change your insurance.
Some solar panel systems can be expensive and require a large investment, but the good news is that they're usually covered by homeowners' insurance policies. If you're thinking about installing solar panels, it's important to contact your insurance company first and find out if they'll cover the system.
What is the Solar Panel Insurance Cover?
The Solar Panel Insurance Cover is a product that provides insurance coverage in case the solar panels are damaged by an event such as hail or fire.
Are solar panels covered by home insurance?
Solar panels are becoming more and more popular, and many homeowners are wondering if they are covered under their home insurance policy. The answer is yes – most homeowners' insurance policies cover solar panels. This means that if your solar panel is mounted on your roof, it will be covered under dwelling coverage. There may be some exceptions, so it's important to read your specific policy wording.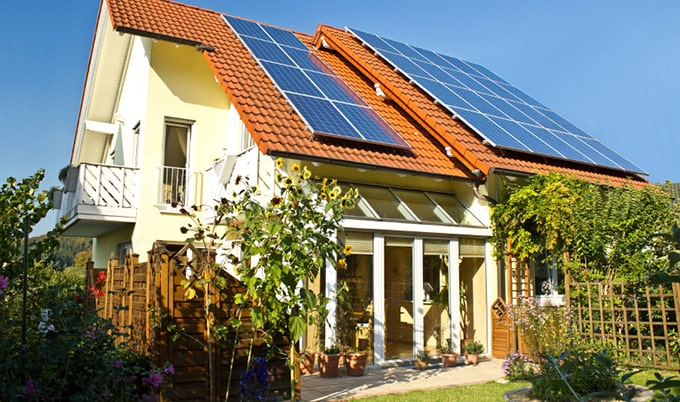 When do I need a separate home insurance policy for solar panels?
If you have solar panels that are not a permanent fixture on your home, your insurance company may require you to purchase extra coverage. This is because they are generally more prone to damage than solar panels that are permanently attached to your roof.
A separate insurance policy for solar panels is needed when the solar panel system is installed. The reason for this is that solar panels can be considered an addition to the home and, as such, would be covered under the homeowner's insurance policy. However, if there is damage to the solar panels or they are stolen, a separate policy would need to be taken out in order to be compensated for those damages.
It is important to be proactive and speak with a representative from your home insurance company to see if solar panel coverage is included in your policy. If it is not, you may need to purchase a separate policy specifically for your solar panels. By doing this, you can ensure that you are fully covered in the event of damage or theft.
Who pays for damaged solar panels?
If you have roof-mounted solar panels, your policy may pay to repair or replace them if they are damaged by any covered peril. Some insurers may not cover wind or hail damage to roof-mounted solar panels, while others may exclude them from coverage altogether.
What damage to solar panels does home insurance covers?
Home insurance policies typically cover damage to the solar arrays from the same perils as the dwelling of your home. This includes things like fire, wind, hail, and vandalism. However, coverage for solar panel damage is often limited, so it's important to read your policy carefully to understand what is and isn't covered.
Home insurance covers damage to the panels themselves as well as any wiring or electrical systems that are connected. If your home is damaged by a covered peril, then you may be able to make a claim for repairs if it is determined that the damage was caused by faulty solar panels.
Should I raise my coverage limits if I get solar panels?
Photovoltaic solar can be a major investment, so it's important to protect yourself from potential damage or loss.
You may want to consider raising your coverage limits if you get solar panels installed on your home. Most insurance companies will not cover damages caused by solar modules, so it is important to have a policy in place that can protect your home in the event of an accident.
Do solar panels increase the cost of homeowners insurance?
Photovoltaic solar may increase the cost of homeowners insurance. The additional cost may be considered small compared to the risk, especially when you factor in the location of the solar panel. If you live in an area known for severe weather, you should absolutely consider raising your coverage limits to fully protect your solar PV panels.
The following tips may help you get the best house insurance and save money on solar panels:
Check with your insurance agent or company representative. You may be able to add coverage for solar panels through an endorsement, which is a change to the policy that is added on after it has been issued.
It is important to find out how your insurance company treats solar panels before you install them. Some insurers may exclude certain components of the system, such as batteries that store extra power or inverters that convert the power for use in your home.
If you are not sure about whether a solar panel will be covered, ask the agent or company to give you an explanation in writing before installing them.
FAQs: Solar panels house insurance
How much do solar panels cost?
Solar panels can cost anywhere from $3,000 to over $32,000. And that's just for the panels themselves. That doesn't include installation costs, which can run from $4,000 to over $12,000. Solar panels cost varies widely depending on your location and the type of panels you choose.
How does homeowners insurance cover solar panels?
The coverage of homeowners insurance for a solar panel system would depend on the specific policy. Some policies cover "equipment" while others may provide protection against damage from hail, fire, or theft. Make sure you read the policy carefully to make sure your solar panel system is covered by homeowners insurance before signing a contract or making any payments on it. Home insurance cover solar panel for their replacement cost, plus a small amount to cover the deductible. The policy will also provide coverage if any of your solar panels are stolen or damaged by weather events like hail storms.
What if my solar panels aren't attached to my house?
You have the option of purchasing a policy that covers your solar panels, but it will not cover anything else. Installing solar panels is a big investment and it is important to have these solar panels covered. Residential solar panel insurance will cover your solar panels and other parts of your house.
What happens if my home insurance won't cover the panels?
If your home insurance company doesn't offer coverage for solar panels, there are ways to get around the problem. One way is to purchase a rider- or endorsement- from another insurer that provides coverage for solar panels. You can also purchase a single-purpose policy that specifically covers the installation and ownership of your solar panel system.
If you would like to know if we can install solar and put thousands of dollars in your pocket for doing it, use the form below to submit your electric bill for a no cost, no obligation evaluation.